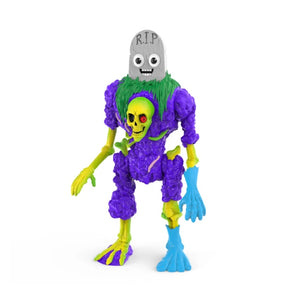 Future Me "Lord of Destruction Edition" 9" Soft Vinyl Toy by Alex Pardee
"Future Me" is an original illustration, by Alex Pardee, with a dark comedic look at what the future holds. Taking the artwork to the next level, Rocom Toys has turned Pardee's character into a 9" collectible soft vinyl toy. Pardee and Rocom have been lifelong fans of horror and action figures. This figure combines their love for both in one crazy vinyl toy! "Future Me" applies the nostalgia of creator-owned toy brands from the 80s and 90s to the traditional soft vinyl toy. This edition of the toy is designed to resemble the Lord of Destruction from our favorite 80s cartoon!
Each figure is signed by Alex Pardee on the front window of the box!